The Award-Winning Columbus Dispatch
The Columbus Dispatch and its website, Dispatch.com, were named best in Ohio during the 2015 Ohio Associated Press Media Editor's annual conference and award luncheon in Columbus.
The Columbus Dispatch won 32 awards, and 13 of them were first-place awards, including genreral excellence for print and "best digital presence" for its website, Dispatch.com. The Dispatch staff won first for best use of social media. Judges said the Dispatch's Facebook feed "gives readers what they want and need in an informative and entrertaining way."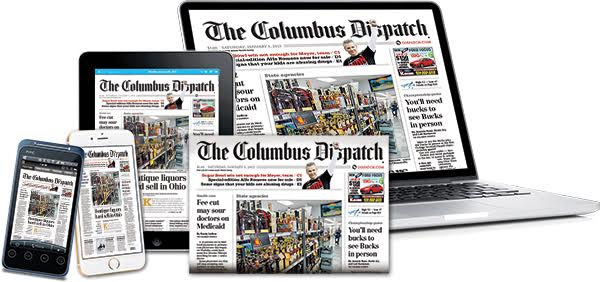 The Columbus Dispatch is the only daily newspaper serving all of the Columbus, Ohio, metropolitan market. Both the print and online arms of Ohio's Greatest Home Newspaper are committed to providing the most accurate, timely and in-depth news and information to the Columbus metropolitan area.
The Columbus Dispatch is read by more than 879,367 Central Ohio adults each week making it the perfect place for your marketing message. Dispatch readers are generally highly educated, affluent and have money to spend on things they want or need.
In addition to the incredible reach The Columbus Dispatch also offers more than 20 highly targeted special sections each year which give advertisers the opportunity to reach customers who are actively seeking out their message. Please download a copy of the 2015 Columbus Dispatch Special Section List which is listed below.
Download The 2015 Columbus Dispatch Special Section List
Source: INA used
---
The Columbus Dispatch Is Being Recognized
Dispatch Media Group was recently commended in an April 6 article published by the
International Newsmedia Marketing Association. The article, entitled Marketing
Columbus Dispatch's
"brand essence" delivers data-driven, measurable audience results, details the customer-focused changes that have re-branded
Dispatch
into an industry leader. Scott Stines, the article's author, said he decided to reach out when he heard about the company's "38% increase in year-over-year voluntary starts, 46% increase in younger (younger than 50) subscribers, 7% more total starts, and 16% fewer stops." Broad-based industry research, consulting partnerships, and results-focused changes have created an exponentially positive experience for
Dispatch's
readers and advertisers alike. The numbers don't lie.
Read the full article.